Brand Security Labels
Lauterbach Group provides a wide range of brand protection and secure labeling options for Wine & Spirits, Cosmetics, Sports Memorabilia, Electronics, Software, Automotive and much more. The following security features are available in paper and film label stock materials:
Tamper evidence (package seals)
Destructible papers and films that break into pieces or split apart
Standard and customized void films
Thin films that are difficult to remove.
Anti-counterfeiting facesheets
Holographic facesheets
Optically variable facesheets
We also can inlay taggants and shadow print between the underside of the label face and adhesive labels featuring aggressive adhesives tracking and tracing functionality. Variable information can be printed on anti-forgery paper or used as a unique identifier.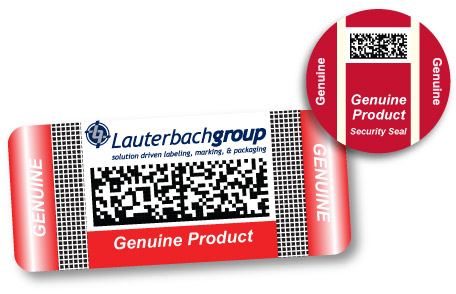 Contact Lauterbach Group
Ready to get started on your next project? Contact a sales representative today.
CONTACT US