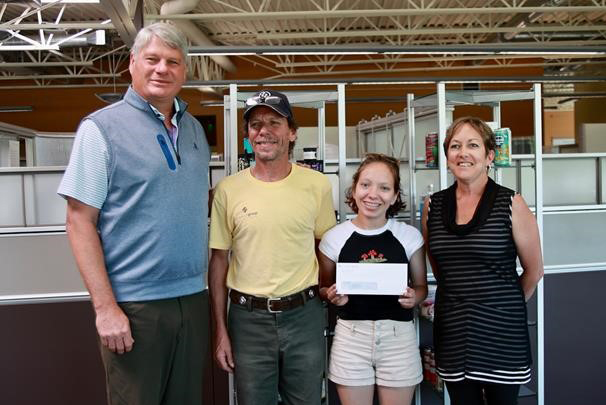 Every year, Lauterbach Group provides Group Forward Scholarships to children of our group members who are high school seniors and pursuing higher education at either a two or four year college/university or vocational/technical school.  Supporting our group members and their families is extremely important to our entire group.  The Group Forward Scholarship is one piece of Lauterbach Group's focus on group member support, civic responsibilities, environment practices and giving back to our community!
This year we are incredibly excited to award a Group Forward Scholarship to Millie DeCamara!  Millie's Dad Tom has been an integral part of Lauterbach Group since 2014.
Millie attended Nathan Hale High school where she participated in Nathan Hale HOSA, a student-lead organization for future healthcare professionals.  Millie is a musician and student athlete participating in solo competitions with the Wisconsin School Music Association as well as participating on both the swim and track teams during her time at Nathan Hale.
Millie is civic-minded and has given back to her community through volunteering with Mit Liebe German Shepherd Rescue helping foster dogs find their forever homes.  In addition, Millie also volunteered at the West Allis Community Outreach where she helped with food distributions in her community.
Millie will be attending University of Wisconsin Eau Claire in the fall where she will be studying neuroscience with a minor in psychology.
Congratulations Millie on your dedication and hard work over the last four years, we wish you the best!